Outside/Inside Skin Care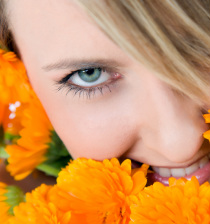 Beauty lies in the eye of the beholder but science suggests you can influence that eye. The influence happens on the Outside -via topical creams - and on the Inside - via dietary supplements.
The idea of "Beauty From Within" has been well known amongst dermatologists, scientists and, of course, most women. Now there is clinical evidence that a simple solution, a lutein-based cream and supplement, can have a dramatic impact on achieving beautiful skin and thus, influence the eye of the beholder.




---
Beauty From Within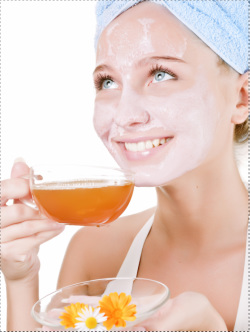 _
Your skin is your body's largest organ. It provides the first line of defense against disease and environmental pollutants. Your skin is quite likely the most visible demonstration of healthy appearance and attraction.
Its continued radiance is a function of external and internal care. This care may take many forms but the simplest and most effective is to apply a quality topical cream each morning and evening post cleansing and to supplement your diet so that your skin gets the nutrients it needs. The ON-IN Beauty cream and supplement contain Lutein a natural antioxidant found in marigolds.
For additional information about this remarkable new product, enjoy the short video attached
below:
---