Where to Buy:
Click on the Shop Now button to buy from Amazon's secure shopping cart.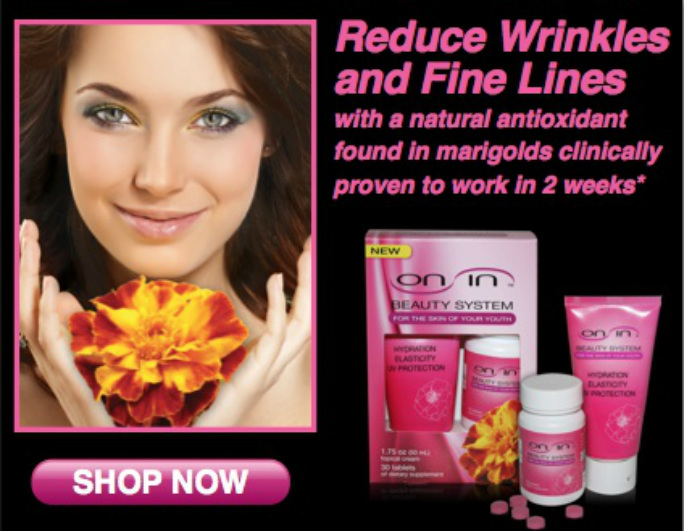 Buy directly from On-In Beauty's secure shopping cart with Check out by Amazon and is fulfilled by Amazon.
Exclusively sold on:

---
While results may vary, women in the clinical study showed measurable improvements in just 2 weeks. On-In brings back younger looking skin.

Just click on the images to see a 2 minute video about the clinical study and the regenerative effects from Lutein in On-In Beauty.
---
Directions: Take one tablet each day and apply the nourishing cream each morning and evening after cleansing.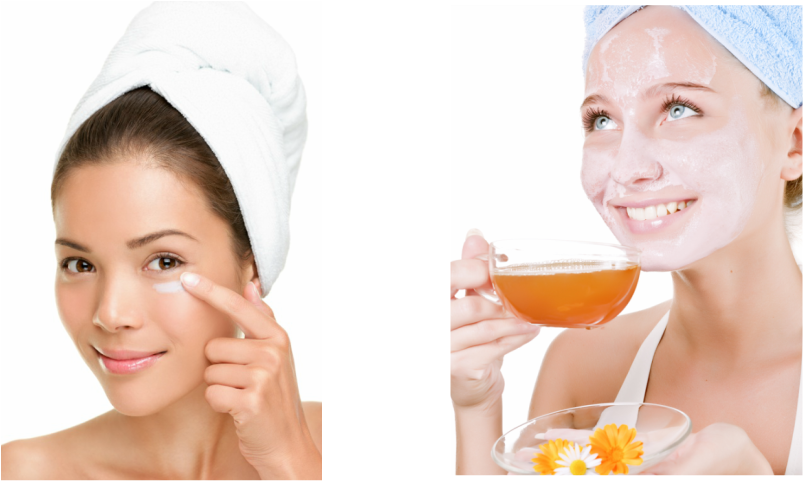 ---